Posted: 12/06/2019
KBC ready for the holidays
Stop by KBC to see the holiday decorations, be sure to check out the driftwood tree!
While you are on campus donate to the KBCSA Food and Toy Drive. There are two blue totes in Bayview by the main entrance and two purple totes in Pioneer on the second floor. Toys should be new or near new.
---
Posted: 12/06/2019
Tuition payment plan December deadline extended
Due to a technical issue, the deadline for December tuition plan payments has been extended by seven days and any late fees for December will be refunded.
For more information or questions, contact Rob Knapp at
rvknapp@alaska.edu
or 907.262.0303.
---
Posted: 12/04/2019
VA work-study positions available spring 2020
Position requirements include:-Must be receiving VA education benefits

-The ability of the student to complete the work-study contract prior to exhaustion of education benefits

-Knowledge in Microsoft Office Products

-Must be attending a minimum of 3/4 time

-Ability to work up to 25 hours within normal business hours.

Interested students should submit their resume to rlbird@alaska.edu, or drop off a hard copy in the Veteran Services Department at KRC.
---
Posted: 12/06/2019
Message from Bettie Wallace
The following is a message from KPC Professor Bettie Wallace:
"I want to thank everyone for the outpouring of love at my retirement party. I was totally overwhelmed. Thanks for being a part of my life for 33 years. I wish you all a wonderful break. I'm going to be thinking of you in January as I sleep in."
---
Posted: 12/06/2019
Modified KRC Writing lab hours
The KRC Writing Lab will be closed today, Dec. 6. Next week the Writing Lab will be open from 1-4 p.m.,
Dec. 9 and 10.
---
Posted: 12/06/2019
Upcoming KRC staff, faculty, and student worker Holiday Potluck
The potluck will be held from 12-1:30 p.m., Dec. 13, in the McLane Commons. All staff, faculty, and student workers are invited.

There will be an ugly Christmas sweater competition with a prize for the winner. There will also be a white elephant gift exchange with a $20 cap.
Sign up to bring a dish on the Holiday Potluck spreadsheet.
Come and celebrate the holidays and a successful fall semester.
---
Posted: 12/04/2019
South Community Emergency Response Team (CERT) meetings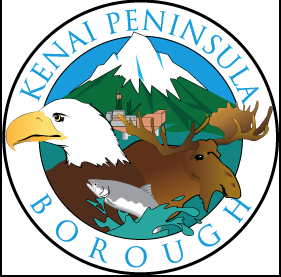 The South CERT meets every second Wednesday at KBC, Pioneer room 209. The next meeting will be held from 6-7 p.m., Dec. 11.
Membership is not required.


For more information, contact Laura at 907.399.7357,

llpeek7357@gmail

or Trish at 907.399.3530.
---